Our 4 Person Infrared Sauna – Surprisingly Spacious
Relax and let your stress melt away with a roomy and comfortable 4 person sauna. Providing the perfect combination of luxury, energy efficiency, and the latest technology, Rocky Mountain Saunas' 4 person infrared saunas allow your whole family to enjoy the well-known health benefits of infrared sauna therapy – within the privacy and comfort of your own home.
A 4 person sauna is the perfect spot to soothe your aches and pains, strengthen your immune system, and kick back and chat with friends and family Ideal for families or entertaining, our large private units feature an inviting horseshoe-shaped bench that provides plenty of space for 4 adults to comfortably enjoy the healing energy of far infrared light therapy. While designed to seat four comfortably, five or even six people can share our Big Bear sauna, in a more cozy, short term situation. Prefer to use your 4 person infrared sauna alone? The extra wide rear bench allows you to lie down and stretch out, or to move around to achieve optimal exposure for your aching muscles. It is even spacious enough to perform light exercise, stretching, or hot yoga! It's the perfect health upgrade for your home fitness program.
As compact and attractive on the outside as they are comfortable on the inside, 4 person saunas can easily be installed in a variety of indoor and outdoor locations:
Basement
Home gym
Guest room
Garage
Deck or patio
Poolside
Even large walk-in closets
One of the largest infrared saunas on the market, with an exterior footprint of 72"x47.5", our far infrared sauna units complement any decor, are remarkably energy efficient despite their size, and offer a private retreat your entire family will love. You needn't be worried about feeling cramped in your new 4 person sauna. Our h
ome sauna units
 are cozy but comfortable, providing adequate headroom for most adults to comfortably stand upright and enjoy freedom of movement. Generously proportioned glass door permit easy entrance and exit, and side light windows provide a very open environment.
Even the wall design adds to the open feeling
Handcrafted of aromatic hemlock, with an organic, biodegradable and lightly-colored finish, our double walls are precision fit using tongue and groove construction methods. The slotted interior walls are designed to achieve optimum therapeutic results, while maintaining a dynamic, open, and spacious look and feel.
4 person sauna choices:
The Big Bear 4 Person Sauna
Loaded with standard features, the 2014 
Big Bear Sauna
 is larger than last year's model and is sure to impress. Ergonomically designed interior backrests and 43 square feet of Zero Rated EMF, high-output infrared carbon panels – the most advanced on the market – make the Big Bear an ideal investment for your home or commercial spa.
Who says you can't take it with you?
As easy to take apart as it is to assemble, this sauna will be with you in every home you own. Your large, comfortable 
personal sauna
 will remain restful and inviting for a lifetime of relaxation because of the quality we build into every sauna.
Family owned and operated.
We're a family owned and operated business, driven by a commitment to provide the highest quality sauna available anywhere, along with first-name-basis customer service. Rocky Mountain Saunas are so safe and efficient that they will be State of the Art for decades to come. Call 1-888-358-1270 to learn more about the ultimate upgrade in preventive health care and personal fitness for you and your family. For healing and relaxation in a slightly smaller footprint, a 
3 person sauna
 provides roomy comfort and privacy you can tuck into a closet, or onto your deck. Our corner unit allows you to place your sauna into an out-of-the-way corner of the basement or spare bedroom. Or, create an intimate getaway for a little R&R (romance and relaxation) with our 
2 person sauna
 selections.
-17%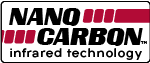 The custom designed Big Bear Infrared Sauna is your private sanctuary to relax, unwind and sweat yourself healthy.  Loaded with Standard Features, the Big Bear Sauna is the largest in...
View More about Big Bear Model