Our 3 Person Saunas are Safe, Efficient, Comfortable and Durable.
Enjoy all the health benefits of soothing, spa-quality infrared therapy in the privacy, comfort, and convenience of your own personal sauna. We offer the most advanced 3 person infrared sauna technology available; assembled with the highest quality craftsmanship, and the finest materials in the industry.
Your 3 person infrared sauna is compact on the outside, roomy on the inside.
Our beautiful infrared saunas are small enough to tuck into any corner of your basement, deck, or clinic, but possess inviting interiors roomy enough to feel completely comfortable, while providing an oasis from the stress and hustle of the outside world.
Room to Stretch Out or Move Around
The combination of infrared heat and gentle stretching exercises provides an especially satisfying and effective detoxifying session for many of our clients. Our 3 person infrared saunas are sized to allow an adult of average height to comfortably stretch, perform calm yoga poses, and limber up after a long day on the job or a tough workout. If you need to treat a specific body area, such as a sore shoulder, there is plenty of room to re-position yourself for maximum exposure to the healing infrared light. In addition to providing comfortable seating for three adults, both of our 3 person infrared sauna models allow room for all but the tallest of adults to recline, with knees bent, to relieve an aching back.   
An inviting atmosphere – Our 3 person sauna choices don't feel claustrophobic. We have a variety of features to make you feel even more comfortable in the units. The maximum footprint of our 3 person infrared saunas are only 60" x 43.5". So they fit into a variety of spaces. 
Privacy – Many of our clients tell us that even though they purchased a sauna to enjoy with their wife, family, or loved one, they often end up using their home saunas alone, as a way to treat themselves to relaxing peace, quiet, and privacy. 
Safety – We produce the safest saunas in the world, utilizing triple-shielded wiring for maximum EMF protection, electrical overload shut-off sensors for fire prevention, and Zero-EMF rated, Nano-Carbon™ infrared emitter panels. 
Durability – Our saunas are built to last! The carbon panels that provide healing infrared light are rated to last for 30,000 hours. That's an hour of use every single day for 75 years. Our three person saunas will provide state of the art healing and comfort for the rest of your life!
Explore our 3 person sauna options
We give you a couple of model choices to transform any closet-sized area, or corner, into the perfect sanctuary. 
The Durango 3-Person Sauna. This luxurious 3 person sauna boasts the highest quality construction, and is the perfect private retreat. An effective tool for achieving optimal health and wellness, the Durango Home Sauna is ideal for stretching and yoga poses, and can provide comfortable seating for three.
The Rio Grande 3-Person Sauna The Rio Grande Infrared Home Sauna offers a corner design that fits into any available corner of your home, spa, or wellness center, and can be customized to compliment your decor. Plus, this sauna is big enough to upgrade with our 15" screen HDTV/DVD entertainment package.
Bring this luxury and wellness home to your own family.
Call 1-888-358-1270 with your questions. 
-19%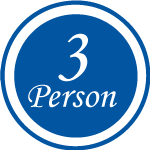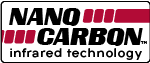 The custom designed Durango Infrared Sauna is a perfect addition to your home or business.  Loaded with Standard Features, the Durango is spacious providing room for 3 people comfortably.  Built...
View More about Durango Model
-17%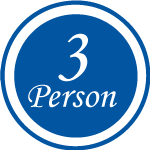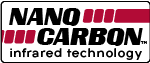 The custom designed Rio Grande Infrared Sauna is our space efficient corner model. Large seating area with plenty of room for 3 family members or you can stretch out and...
View More about Rio Grande Model