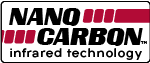 The Aspen Infrared Sauna is our most compact commercial-grade model. With a beautiful commercial contemporary design, this 1 to 2 person Far Infrared Sauna comes loaded with exclusive features that...
View More about Aspen Commercial Sauna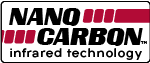 The Montana boasts ample Interior Space for full freedom of movement while stretching and complete relaxation when reclining. The Huge 6' 3" rear bench allows for most people to lie...
View More about Montana Commercial Sauna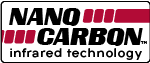 The Vail seats 2 adults comfortably. Removable Bench Seat and Full Floor Heaters are designed for Hot Yoga and Stretching. With nearly Six feet of Interior Headroom with Wall to...
View More about Vail Commercial Sauna